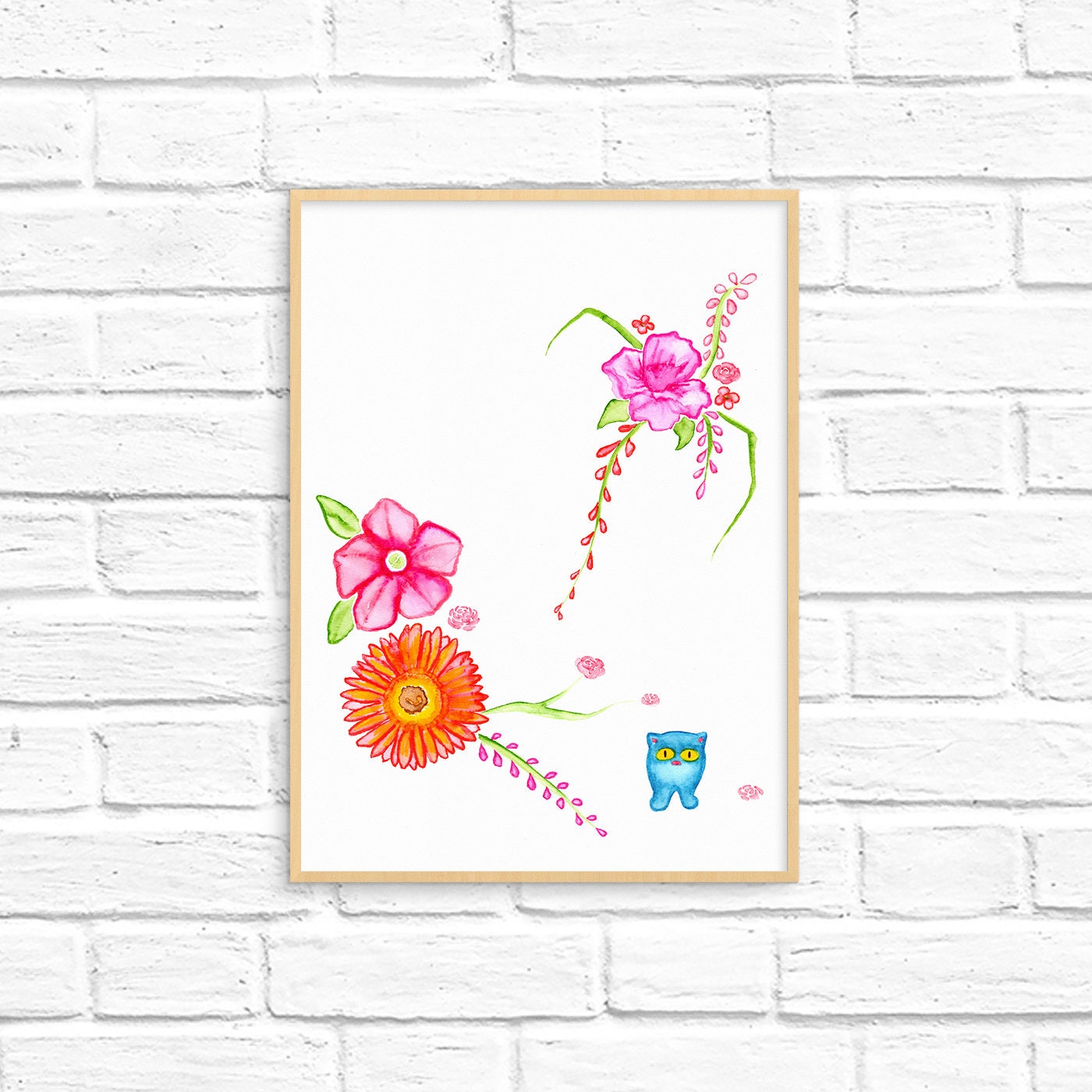 Tiny

Blue Cat in a Summer Garden
After I painted this I thought, "This tiny blue cat looks a little melancholy." And then I thought, "Well, that's probably why he's strolling through a garden--to cheer himself up. He'll be fine."
This is a little different from the tiny cat paintings I've been doing. It's simplified. Instead of mixing watercolor and acrylic, this one is just watercolor. I've kept the composition simple with a couple of bunches of flowers, a tiny cat, and lots of negative space as background
as opposed to a ground of built up painterly washes
. If you're familiar with most of my work, then you know minimal is not generally my thing. However, I like this.
If you like it, too, you can find it in my etsy

here.

There are more photos, including a closeup.